Bill Dagy sent me an annoying ISR gotcha. In his own words:
Since you have a large audience I thought I would throw this out here. Maybe it will help someone avoid spending 80 man hours troubleshooting network slowdowns.
Here's the root cause of that behavior:
Cisco is now shipping routers that have some specified maximum throughput, but you have to buy a "boost license" to run them unthrottled. Maybe everyone already knew this but it sure took us by surprise.
Don't believe it? Here's a snapshot from Cisco 4000 Family Integrated Services Router Data Sheet: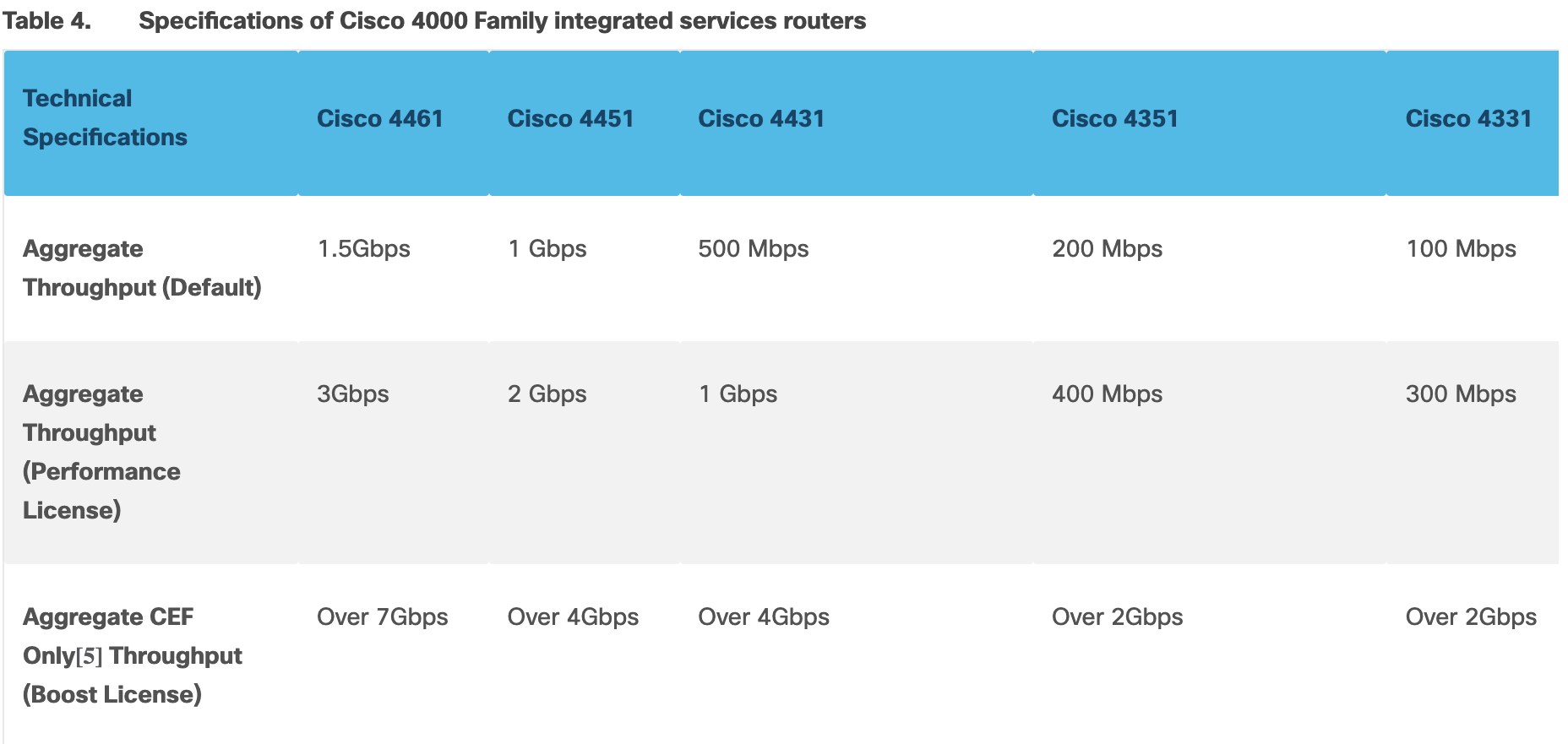 It's also worth noting that the boost license throughput applies only to onboard Gigabit Ethernet interfaces, and that the ISR 4461 has two onboard 10GE ports, and a maximum throughput of over 7 Gbps (one has to wonder whether that's with IMIX or maximum-MTU packets).
Have you encountered any other gotchas? Please write a comment!