Got this remark from one of my SDN mailing list subscribers:
There are NMSs that are based on SNMP, their manufacturers that say they can replace an SDN architecture, because they allow to automate the management of the network.
O'RLY?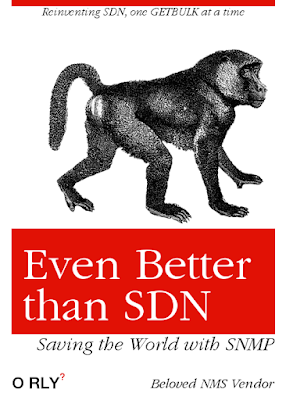 This is one of those "Our idea looks so awesome in PowerPoint" moments. Unfortunately, the reality tends to disagree with such claims. What I would love to ask those vendors (and I would love to know who they are) is:
What have they been doing the last 30 years?
Why are our networks still not fully automated after all this time?
What is all this SDN brouhaha about if they already solved the problem with SNMP?
I wonder what the answers would be ;))