I did a major overhaul of my RIPE 65 SDN presentation prior to MENOG 12 meeting, including a more comprehensive overview of SDN-related technologies sorted by the networking device plane they operate on.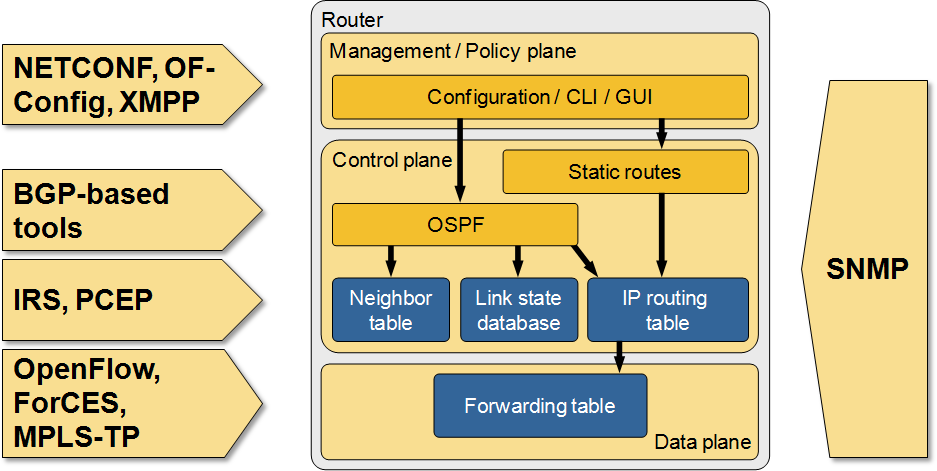 NETCONF, OF-Config (a YANG data model used to configure OpenFlow devices through NETCONF) and XMPP (chat protocol creatively used by Arista EOS) operate at the management plane – they can change network device configuration or monitor its state.
IRS and PCEP (a protocol used to create MPLS-TE tunnels from a central controller) operate on the control plane (parallel to traditional routing protocols), as do numerous BGP-based tools, from well-known Remote Triggered Black Holes to Flowspec (PBR through BGP used by creative network operators like CloudFlare) and BGP-LS (export of link state topology and MPLS-TE data through BGP).
OpenFlow, MPLS-TP and ForCES work on the data plane – they can modify the forwarding behavior of a controlled device or intercept/inject packets.
Have I missed a relevant protocol/technology? Please write a comment!