I figured out I wrote a lot about Microsoft Network Load Balancing (NLB) without ever explaining how that marvel of engineering works. To fix that omission, here's a short video taken from the Data Center 3.0 webinar.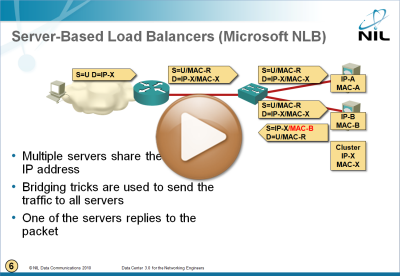 Notes and links
More Information
Several webinars available on ipSpace.net cover data center-specific topics:
And don't forget: you get access to all these webinars (and numerous others) if you buy the yearly subscription.