Another summer break project: replacing the stars next to webinar names in descriptions of various technology areas (example: Data Center) with something more useful. Turns out that marking the webinar title as being Free or having Free items works really well.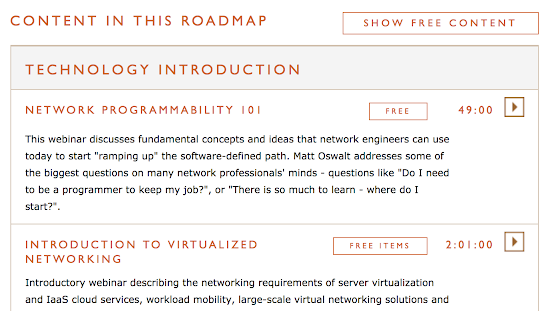 Bonus feature: clicking on show free content shows you the content available with free subscription.
During the summer break, I'm publishing blog posts about the projects I'm working on. Regular blog posts will return in autumn.