When I started blogging in 2006, I had no idea that I'd still be doing it 8 years later… and I never dreamed of writing my 2000th post (this one, according to my blogging platform).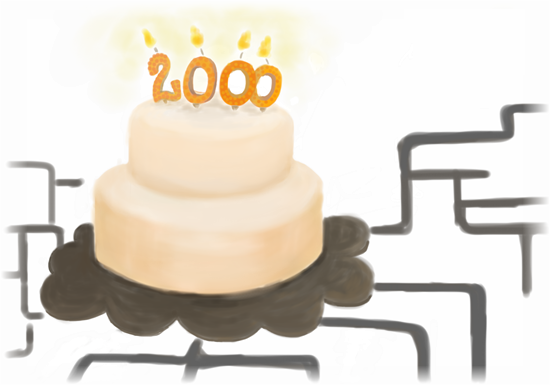 A virtual cake I got from my lovely daughter ;)
Two things kept me going – my fascination with networking technologies and your incredible support, from intriguing questions to encouraging emails and an occasional Thank you! comment. Thank you!
Finally, special thanks to my family, who never complained too loudly when I disappeared into my den to write another blog post, and Stephen Foskett and his merry band of bloggers – I would never meet so many great people without Stephen's Tech Field Day idea.