Plexxi has a really interesting data center fabric solution that combines CWDM optics with L2+L3 switching. They briefed me on their product just before their public launch; I like their approach, particularly the combination of robust traditional forwarding with controller-based network optimization that you can influence from the outside, but somehow I never quite found the time to blog about them … although I did manage to solve the hard part of the problem: write a Perl script that generates Graphviz graph description to generate schematics of their CWDM inter-switch links.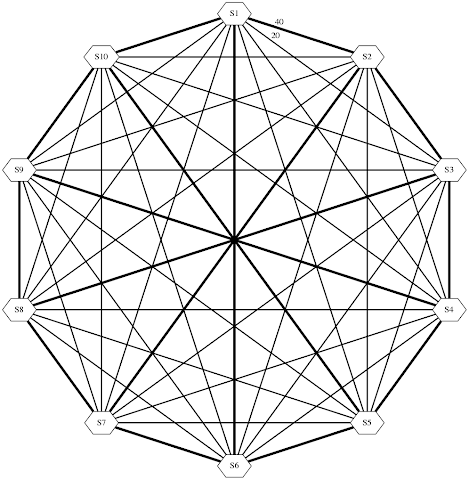 10-node Chordal ring: a full mesh of 20 Gbps inter-switch links
Anyhow, I found a perfect way to fix my omission – Dan Backman from Plexxi will do a half-hour deep dive into the technical aspects of their solution during my Data Center Fabrics Update webinar. You don't have to register for the webinar to listen to him (although I sure would appreciate if you do) – the recording of his part of the presentation will be publicly available.